Autumn-Winter 21 Collection: A Story of Authentic Egyptian Beauty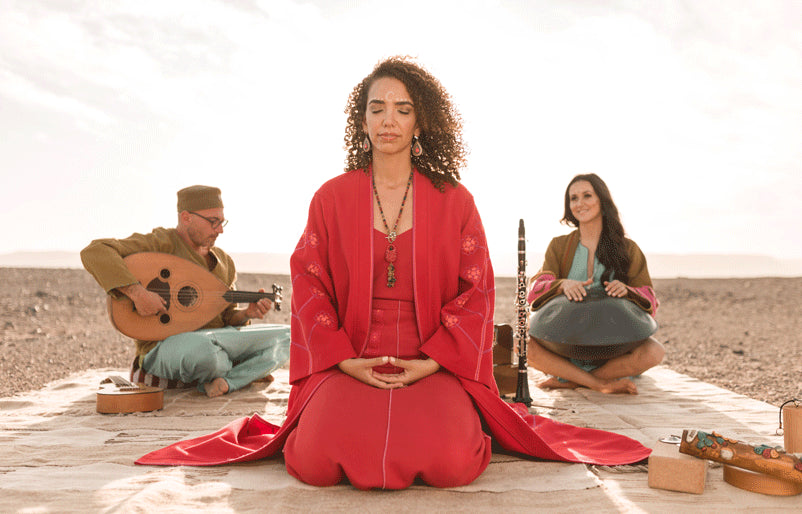 Autumn-Winter 21 Collection: A Story of Authentic Egyptian Beauty
Our Autumn Winter 21 collection sheds light on the simplicity of everyday life. MIX AND MATCH is known for drawing inspiration from the world and, this time, it was time to show the world, through art and fashion, how beautiful the Egyptian woman is.
Through vibrant colors and meticulously curated embroideries, we wanted to show, contrary to common belief, the elegance of the Egyptian rural woman. 
Whenever you visit the Egyptian countryside, the "simple" people are always found to be the greatest in value, their hospitality apparent from everything they have to offer, their welcoming nature to wearing the most comfortable clothes, leaving you in awe of how simply elegant they are at core.
Such experiences show the true colors of the Egyptian "Fallaha" or farmer woman. She is strong, confident, yet elegant. That is why we dedicate our AW21 collection to the Egyptian Fallaha
"Fallaha Hanim" is a wordplay intended to combine the word "Fallaha", with the word "Hanim", an aristocratic lady. The same can be said about the clothes in our collection.  AW21 is a vision of combining the comfort of the rural style with the gracefulness of modern fashion. Flowery patterns, fine embroideries, and geometric shapes in bright yellow, green, fuschia, red and vibrant colors are core to this collection.
The collection consists of comfortable overalls, hats and bags that are perfect for everyday life with high attention to detail. Every item can be easily thrown over or under any piece of clothing, you might have, dressed up or down according to the occasion or time of day. As for footwear, earthy colored oriental slippers are meant to complement the look with their bright colored soles and embroidery.
This collection has been one of our favorites to work on and has given us the opportunity to explore the life of the Egyptian Fallaha through a lens that captures beauty and art in the Egyptian everyday life.